Shipping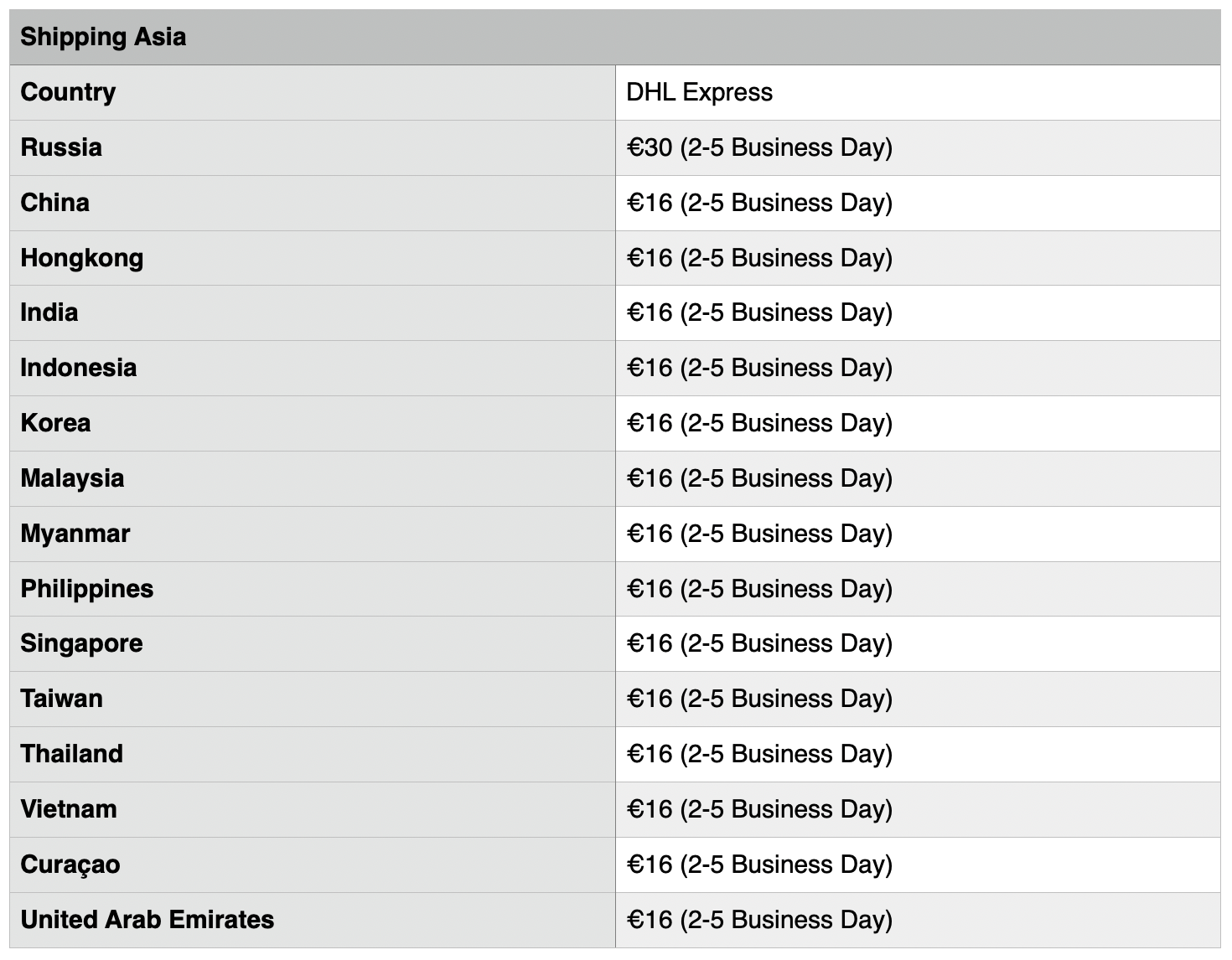 * DHL Express - On Demand Delivery (ODD).
The delivery time depends on your country but within 1-5 days your order will be delivered.
Once your order is shipped, you will receive a new shipping notification from DHL Express.
DHL ODD will notify you by email and/or SMS about your shipment's progress and estimated delivery date/time. When this doesn't fit your schedule, you can customize your delivery via DHL ODD and decide how, where and when the delivery takes place at the time and location that suits you best.